2020 Christmas Fayre goes ONLINE!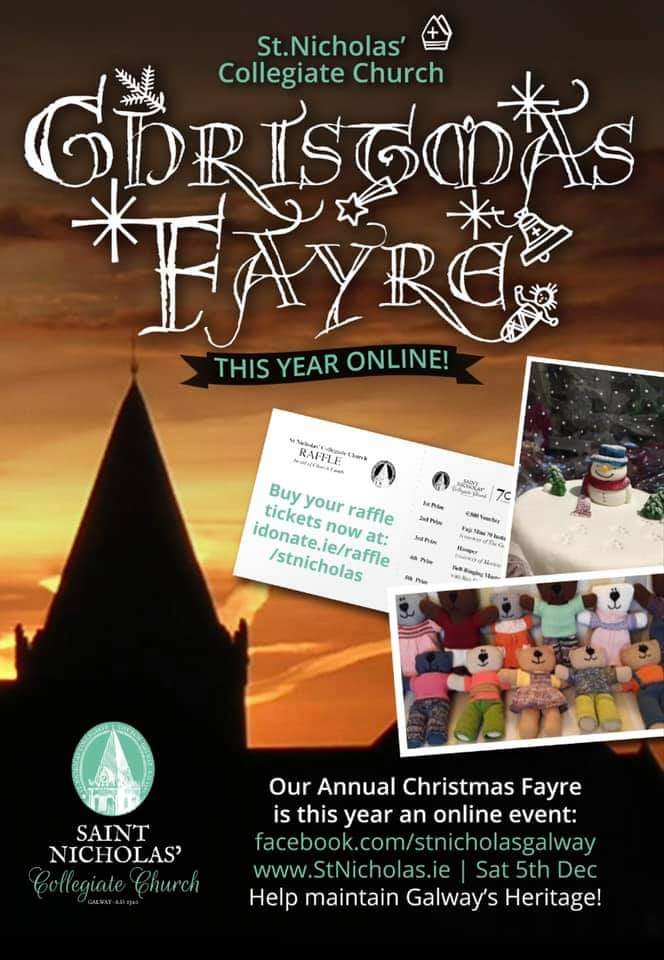 Our traditional Christmas Fayre is going ONLINE this year! Help us maintain Galway's Medieval Heritage and order your Cakes, Chutneys, Cards, Calendars, Crafts & Christmas Decorations here >
Enter our Christmas Raffle at iDonate > €5 buys 3 entries to our draw which will take place on Dec 5th (permit granted) Please like and share. Thank you for your support!