The Tribes of Galway
The name "12 Tribes" was said to have been given to prominent Galway families by Cromwell. After the Battle of the Boyne some may have fled as 'Wild Geese' after Limerick fell.

While many still speak of the 12 tribes, did you know there were really 14 tribes? You can see their standards hang in the church today (see image below).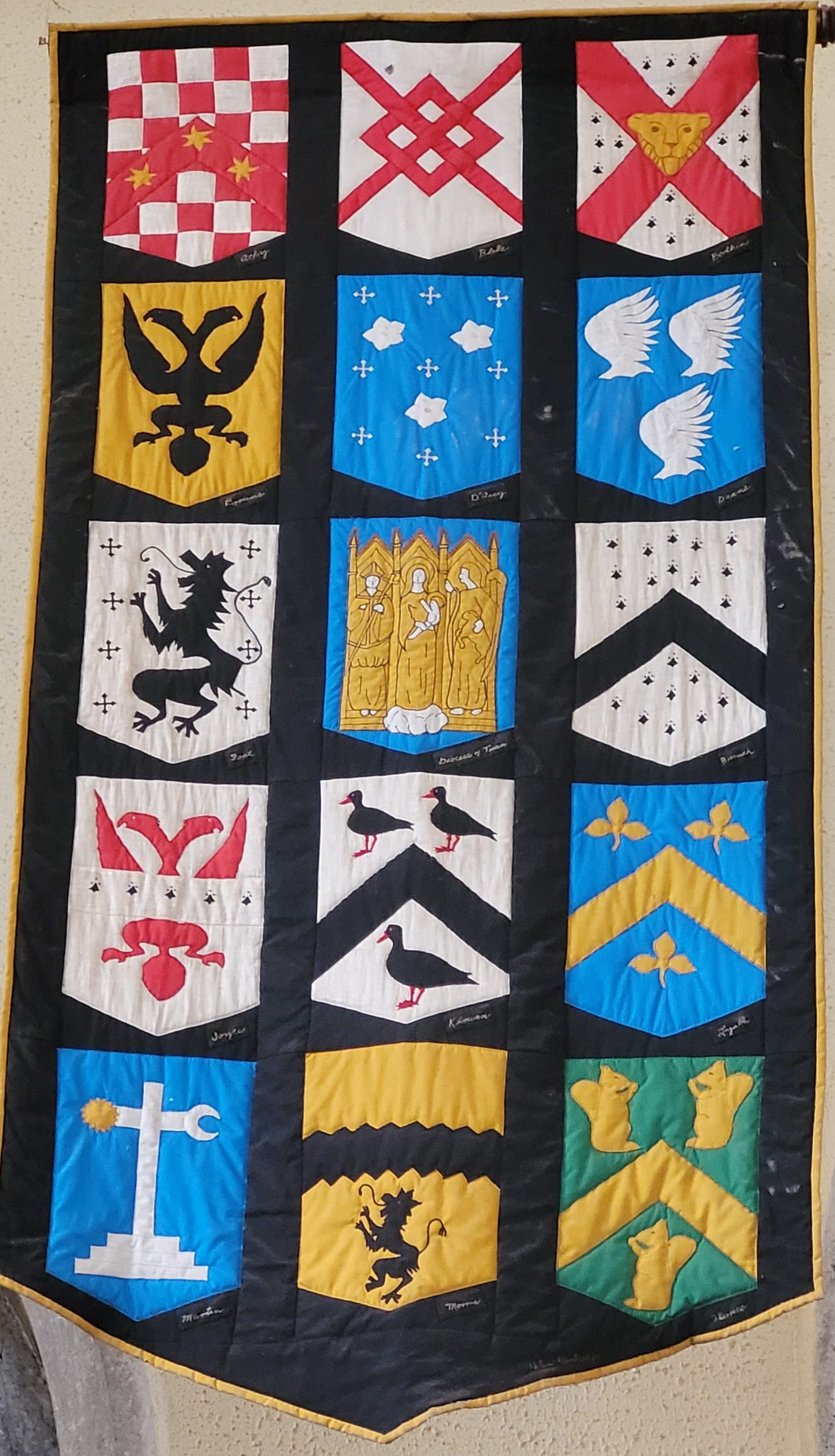 The Maynards
The Maynards waited for 6 years to come to see their ancestors. Heather Morgan nee Maynard and Madison Maynard (see image below) pictured standing at the tomb of Captain Maynard, their direct ancestor.

Jane Eyre of Galway, part of the Maynard family, was a virtuous and pious parishioner, who in 1760 bequeathed £300 to the corporation to give bread to 36 'poor objects' forever. What happened to the £300 is unknown.