Christmas at St. Nicholas'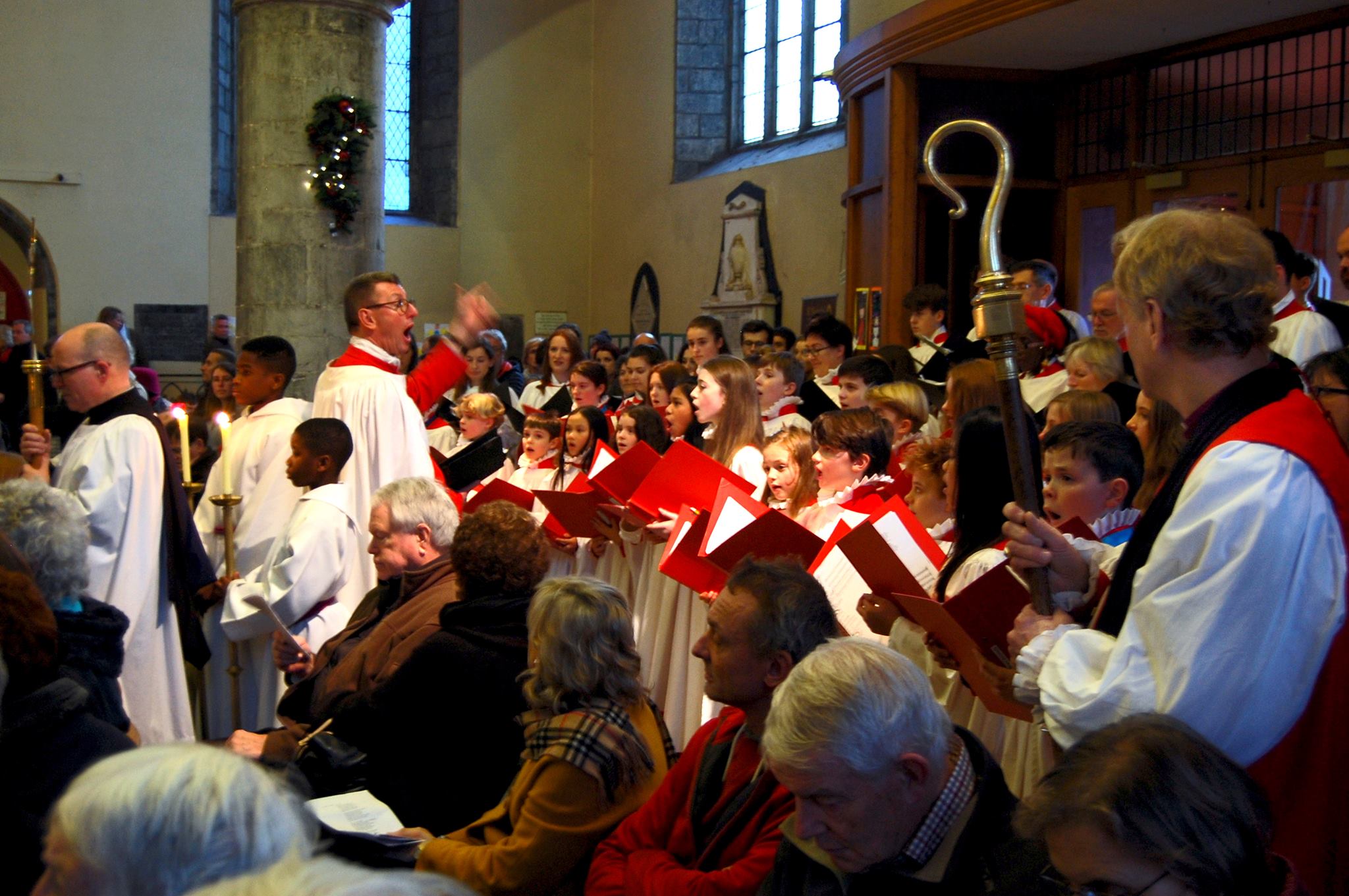 Christmas, the annual celebration of the birth of Jesus Christ, is one of the central religious celebrations of the Christian faith. St Nicholas' is dedicated to St Nicholas of Myra, the early Christian saint whose giving gave rise to the legendary figure of Santa Claus (Daidí na Nollag).
St Nicholas holds the annual Civic Carol Service on the Sunday before Christmas, which is attended by the Mayor and councillors of the city and clergy of other denominations. The very popular Christmas Eve Carols around the Christmas Tree event takes place at 4pm on Christmas Eve. Sung Eucharist for Christmas Day is at 11am.